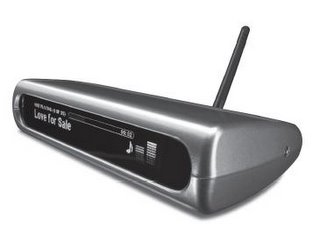 When we last spoke, Michigan had lost to Ohio State. Things have only gotten worse. Although Ohio State DID get into a BCS Bowl, somehow that got Iowa into a Jan 2 bowl, not Michigan. What was worse was that Michigan lost the Alamo Bowl to Nebraska. Worse than that, Ohio State WON the Fiesta Bowl. And the national championship went the wrong way too. ugh
Got a Squeezbox for my birthday. Very cool.
Have made a lot of the reservations for our European trip in March.

AA 870 PHX 03/17 02:26 PM DFW 03/17 05:48 PM First
AA 78 DFW 03/17 06:55 PM LGW 03/18 09:55 AM Business
AA 6643 LHR 03/18 02:35 PM VIE 03/18/2006 05:50 PM Economy

Vienna: Danube Hilton 3/18-3/19
Amstetten: Hotel Exel 3/19-3/22
Budapest: Budapest Hilton 3/22-3/24
Vienna: Hotel Altstadt 3/24-3/27

HG 8734 VIE 03/27 2:30 PM CDG 03/27 4:15 PM Economy

Paris: Hôtel Waldorf Montparnasse 3/27-3/30

Eurostar 9019 Paris Nord 03/30 10:19 AM London Waterloo 03/30 11:54 AM

London: Trafalgar London 3/30-3/31

AA 81 LGW 03/31 12:55 PM DFW 03/31 04:10 PM Business
AA 1807 DFW 03/31 06:01 PM PHX 03/31 07:38 PM First

Notes: Yes, we are flying into Gatwick and transferring to Heathrow. We need to take a bus but there appears to be plenty of time. I will be alone in coach on the London to Vienna flight. Due to the way we got the tickets, Susan will be in business class and I will be in the back somewhere.

We purchased European East railpasses, which will work in Austria, Slovakia and Hungary, plus some other places that we aren't going to. Unlimited first class travel on any 6 days. John will be with us but as an Austrian resident he is not eligible for this, plus he has a couple of cards that will reduce the cost of his tickets, one inside Austria, the other outside.

On 3/29 in Paris we are doing a Paris Market Tour, conducted by this guy.


I got a lot of neat stuff over the holidays. I bought a computer to work with the entertainment center. This thing is really small, can sit on its side in the cabinet with the other components. Unfortunately, it doesn't get adequate ventilation and I am having to move it elsewhere, but it does everything I wanted it to. For Christmas I got a framed (actually haven't seen it framed yet) poster of the closing of Tiger Stadium. Also a bluetooth car kit, the Bob Dylan scrapbook, along with some movies, books and other things that I am forgetting to mention. After Christmas Susan surprised me with telling me I should buy an Ipod Nano, which I did, immediately upon her telling me (we were in the Apple Store at Chandler Fashion Square). Got the black one with 4GB.